David, Kevin, and Karen are back together again for a Lenten check-in and a look ahead to Holy Week. As usual, there are laughs and an assortment of other conversations.
9:30 and 11:00 a.m. in the Sanctuary!
We understand that the next year of construction will be a bit of an inconvenience for everyone, and we ask for your patience and grace during this time. We are excited for the future and what the construction will provide us when its completed.
NC US 28036The restrooms in the Gathering Space are closed while we are under construction and ADA compliant restrooms are provided at the Main Street entrance.we have programs for you to grow your faith.Get the AAA backstage rockstar treatment!Please note: The Gathering Space has been divided into two sections and you will not be able to access the Courtyard doors from the Main Street doors. The Alexander Education Building is also closed off from the Gathering Space. If you need to get to classrooms in the Alexander Education Building,please use the main entrance of the Alexander Education Building under the portico.This week the passage we will be explore is Luke 12:32-40. In this passage we will hear about not being afraid,equipment,being...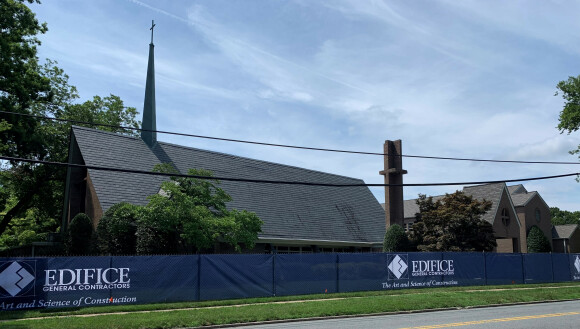 The Latest Episode of This Thing Called ChurchPreconstruction has started with fencing going up along the outside of the building and barrier walls going up in the Gathering Space.You will notice some changes the next time you are at DUMC!233 South Main Street,Davidson,Davidson,NC ,Read the Davidson UMC Monthly NewsletterThank you to all staff and volunteers who have helped move/relocate furniture,
and other ministry items over the last eight weeks in preparation for this next phase.Would you like to receive email updates of what is happening and coming up at DUMC? Simply click on box to get on our email list!From young children through senior adults,instruments,selling our possessions,